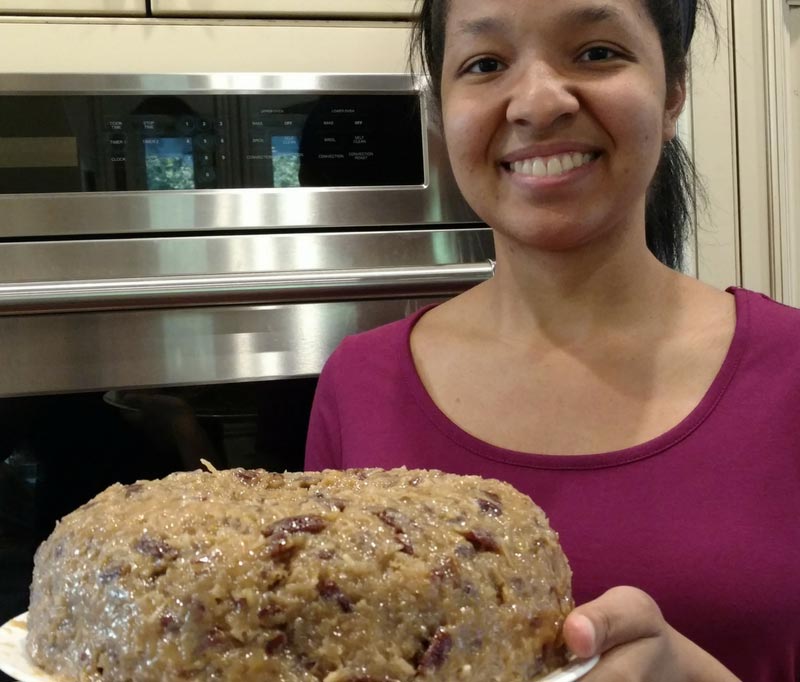 Today's Baker Spotlight is my amazing daughter, Christiana! She made me a delicious German Chocolate Pound Bundt Cake. Check out her recipe below!
Ingredients
1 cup unsalted butter, softened
2 cups granulated sugar
4 large eggs
1 cup sour cream
1 teaspoon vanilla extract
2 cups all-purpose flour
2 tablespoons unsweetened cocoa powder
½ teaspoon baking soda
¼ teaspoon kosher salt
4 ounces German's sweet chocolate, melted and slightly cooled
Instructions
Preheat oven to 325°F (170°C). Spray a 10-cup Bundt pan with baking spray with flour.
In the bowl of a stand mixer fitted with the paddle attachment, beat butter and sugar at medium speed until fluffy, 3 to 4 minutes, stopping to scrape sides of bowl. Add eggs, one at a time, beating well after each addition. Beat in sour cream and vanilla until smooth.
In a medium bowl, whisk together flour, cocoa, baking soda, and salt. Reduce mixer speed to low. Gradually add flour mixture to butter mixture, beating until combined. Beat in melted chocolate until smooth. Spoon batter into prepared pan.
Bake until a wooden pick inserted near center comes out clean, about 1 hour. Let cool in pan for 10 minutes. Remove from pan, and let cool completely on a wire rack. Spoon Coconut-Pecan Frosting on top of cooled cake.
Coconut-Pecan Frosting – Makes about 2 cups
Ingredients
1 (5-ounce) can evaporated milk
¾ cup granulated sugar
⅓ cup unsalted butter
2 large eggs yolks
2 cups sweetened flaked coconut
¾ cup chopped pecans
Instructions
In a medium saucepan, combine evaporated milk, sugar, butter, and egg yolks. Cook over medium heat, stirring constantly, until mixture is thickened, about 5 minutes. Stir in coconut and pecans; cook, stirring constantly, until mixture is golden brown, about 5 minutes more.